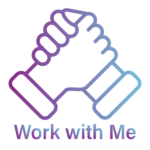 You getting the results you want and this is what matters to me
I offer

Monthly Membership Coaching £25/ $29 USD per month
Quantum Foundations Course ($97) OFFER $79


In Depth 121 Consultation & Follow-Up Session (2 X 1hr Sessions)
£399 / $479 USD

Hypnosis Sessions £85/$103USD

Email: sara@busysuperhuman.com

WhatsApp: 07765662579

Or Book A 15 min Zoom Call On My Calendar Below

I just wanted to take the time to thank Sara for her support and direction over the last 5 months. Sara undeniably has an extensive understanding of the metabolic processes of the body, based on her experience and qualifications. Further to this Sara has been both approachable and professional, but with a deep rooted empathy, something for me I could not do without.
Sara Pugh has been one of the top biochemists and therapists to help me through recovering from chronic anxiety and depression. She has helped me understand why my previous ADHD medications may have caused my condition to worsen. Her abundant knowledge about the body and mind has been life changing and has helped me to finally find my peace in the middle of the storm! I would highly recommend her services to anyone.
I cannot recommend Sara highly enough for advice and support on the keto diet and different types of fasting. As a life long calorie counter and a member of Slimming World for many years, I struggled to get below a certain weight. Feeling demoralised, I decided to take a totally different approach and asked Sara for a consultation and ongoing support.
I give you the resources you need it the right order, help you take action and give feedback 
I can't possibly download 20yrs worth of knowledge and experience into a 1hr session
It might have taken you decades to accumulate your issues so they can't be fixed in a few sessions
If you choose the monthly, your companions are like-minded people who are serious about their health. These are the ideal people to be around as they will accelerate your progress rather than hinder it.
This allows us to  connect  several times a week (every day if you are keen)
If you answer 'Yes' to these points
I want to thrive not just survive and maintain.
I am responsible and proactive about my health.
I believe investing (time and money) in my health is essential and I prioritise it in my life.
I am ready to take action now to improve myself.
Book a call to find out how I can help you