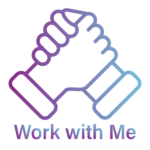 You getting the results you want and this is what matters to me
I offer

12 month mastermind package
6 month mastermind package
30 day intensive private coaching
This allows us to connect several times a week (every day if you are keen)

I give you the resources you need it the right order, help you take action and give feedback
I can't possibly download 20yrs worth of knowledge and experience into a 1hr session
It might have taken you decades to accumulate your issues so they can't be fixed in a few sessions
If you choose the mastermind, your companions are only those who are serious about their health. These are the ideal people to be around as they will accelerate your progress rather than hinder it.
If you answer 'Yes' to these points
I want to thrive not just survive and maintain.
I am responsible and proactive about my health.
I believe investing (time and money) in my health is essential and I prioritise it in my life.
I am ready to take action now to improve myself.
Book a call to find out how I can help you